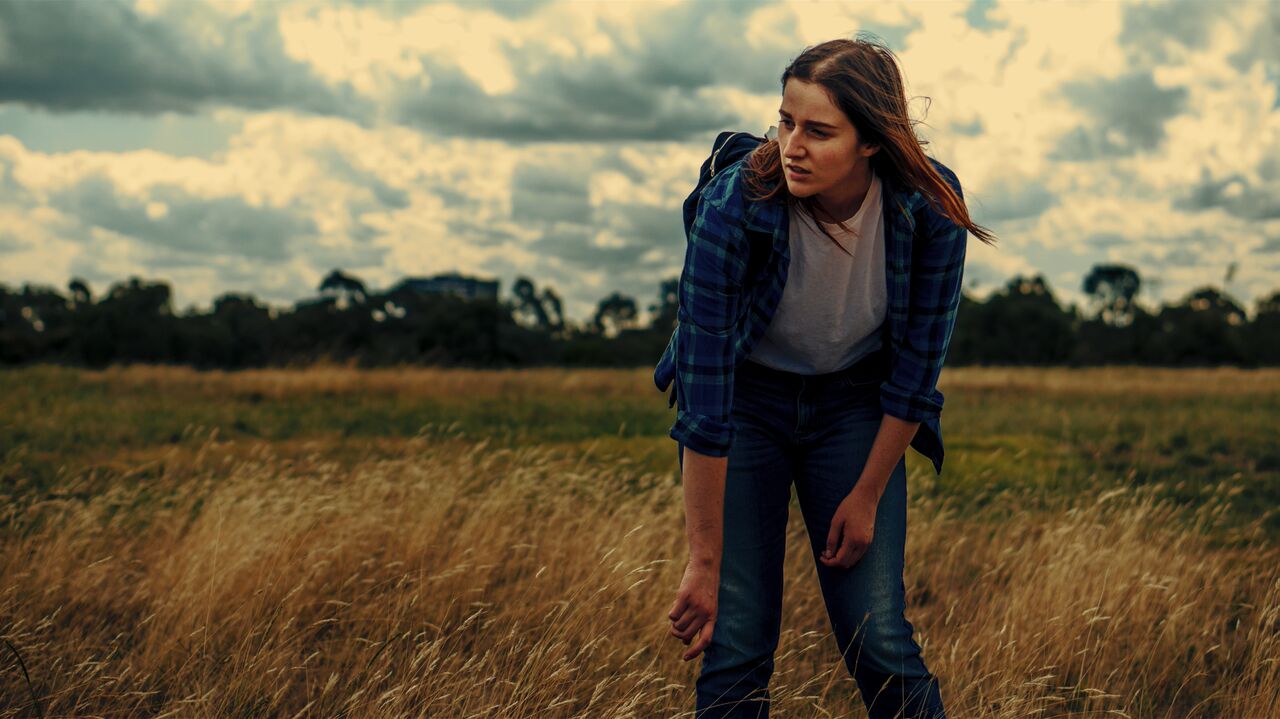 caitlin mathieson
ACTRESS | MELBOURNE, AUSTRALIA
Caitlin is a recent graduate from the part-time program at 16th Street Actors Studio, where she studied under acclaimed teachers including one of Australia's finest directors, Iain Sinclair, Actors Studio NYC Life Member Bronwen Coleman, and William Esper Studios NYC's Jason Raftopoulos. During her training she also participated in intensive training with Elizabeth Kemp (The Method), Carol Rosenfeld (Uta Hagen), Les Chantery (Audition Technique), Patsy Rodenburg (Shakespeare and Voice) and Anthony Wong (The Chubbuck Technique).
Recent theatre credits including Sir Robert Chiltern in 'An Ideal Husband' with Boutique Theatre Company, The Narrator in 'Night Terrors' with The X Gene for Melbourne Fringe Festival, and Elizabeth Bennet in 'Pride and Prejudice' with 24 Carrot Productions.
Caitlin has appeared in many short films including 'The Darkness' (dir. Paul Khoury, The X Gene) which was an official selection as part of The Other Film Festival 2016. Most recently she appeared as Nicola Sellers in 'Real Melbourne' (dir. Melanie Killingsworth, Dexter Goes Woof Productions) which was an official selection of Melbourne WebFest 2019.
Musical theatre credits include the Australian Premiere of High Fidelity with Pursued By Bear (2014), and as Olive Ostrovsky in The 25th Annual Putnam County Spelling Bee with Vic Theatre Company (2016). Caitlin has also worked with some of Australia's best-known directors, including Martin Croft and Chris Parker with Footlight Productions.
"Mathieson's performance is nothing short of amazing… she embodied each character, seamlessly shifting between narration and dialogue, expressing their terror, insecurities, even their humility… She makes you feel totally captivated and invested."
- Vanessa Giron, Witness Performance 2018
"The star that is Caitlin Mathieson commanded the space for just over an hour, embodying different characters as she told four classic tales of terror. I was in awe of Caitlin Mathieson's ability to smoothly glide from scene to scene, from character to character with a great command of text. There were points where she absolutely embodied the people in the stories, moving around the church with her wonderfully expressive voice and face which drew the audience in."
- Joana Simmons, Theatre Press 2018
"Night Terrors is wonderfully performed by Caitlin Mathieson… showing the strength and versatility of the actor."
- Angela Perez, Be Melbourne 2018
"Caitlin Mathieson simply embodied 'Olive'. Her portrayal was natural... Her quaintness was pure gold and allowed for a strong contrast to the raw emotion that poured out during 'The I Love You Song'."
- Krystal Holzer, Theatrepeople 2016
"Mathieson in particular brings a deeply compelling current of emotional vulnerability to her portrayal, gently tugging on the heartstrings without overindulging in this pathos."
- Maxim Boon, Limelight Magazine 2016
resume
personal details
Nationality: Australian
Height: 5″8 / 174cm Eyes: Blue Hair: Brown
Age Range: 24-30
FILM
2019 (WS) Real Melbourne - Dexter Goes Woof Productions : Nicola Sellers
2019 (SF) Just Outta Reach - SAE Institute : Tracy
2016 (SF) Nice Hair - Swinburne University School of Film & TV : Mary
2016 (TV) What's Wrong With U? - Channel 31 : Ensemble
2016 (WS) The Checklist - SAE Institute : Jess
2016 (MV) Everything About You - 2. Raw Media : Kate Daniels
2015 (SF) Timbre - SAE Institute : Emily
2015 (SF) Limelight - Adult Supervision Productions : Amy
2015 (TVC) Sportsbet : Featured Extra
2015 (SF) Lacrimosa - Swinburne University School of Film & TV : Miss Garrett
2015 (SF) The Darkness - The X Gene (dir. Paul Khoury) : Remus
STAGE
2019 (MT) Price Check: The Musical! - Loaded Productions : Narelle Sims
2018 (ST) Second Impressions of Pride and Prejudice - 24 Carrot Productions : Elizabeth Bennet
2018 (ST) Night Terrors - The X-Gene : Narrator
2016 (ST) Merry Christmas, Bitches! - Boutique Theatre Company : Grayson McDoonie
2016 (ST) An Ideal Husband - Boutique Theatre Company : Sir Robert Chiltern
2016 (MT) The 25th Annual Putnam County Spelling Bee - Vic Theatre Company : Olive Ostrovsky
2015 (MT) The 25th Annual Putnam County Spelling Bee - CGTC : Olive Ostrovsky
2014 (MT) High Fidelity - Pursued By Bear : Charlie Nicholson
2013 (MT) Les Miserables - Footlight Productions (dir. Chris Parker) : Cosette
2012 (MT) Cats - Footlight Productions : Bombalurina
2011 (MT) Sweet Charity - Footlight Productions (dir. Bryce Ives) : Ensemble/Dance Captain
2010 (MT) West Side Story - Footlight Productions (dir. Martin Croft) : Rosalia
2009 (MT) The Boy From Oz - Footlight Productions (dir. Martin Croft) : Ensemble/Dance Captain
2008 (MT) Cats - Footlight Productions (dir. Darylin Ramondo) : Ensemble
2007 (MT) Fame - GMCC : Ensemble
2006 (MT) Joseph and the Amazing Technicolour Dreamcoat - Footlight Productions : Ensemble
training / WORKSHOPS
2019 Patsy Rodenburg - Shakespeare and Voice (16th Street Actors Studio)
2017-18 16th Street - Part Time Acting Program
2016 Alison Telford - MAA Screen Test Workshop
2016 Matthew Lee Robinson Presents - New Voices Melbourne
2015-16 Vocal Training; Instructor - Tania Spence
2008-11 Parallax Dance Company; Instructor – Jordan Punsalang
Dance; Jazz, Contemporary, Commercial
2003-08 Level 6 Classical; AMEB; Instructor – Anita Barlow-Burman
Classical and contemporary voice
2002-06 GSODA Junior Players
Junior Musical Theatre Training
DANCE
2018 Transience - Attitude Dance Company Impact Ensemble
2017 Significance - Attitude Dance Company